Having been on the docket 2 times (both in 2011 and 2012) we are excited to announce the return of Cal Dietz to The 2015 Seminar.  Cal's reputation speaks for itself, and whether it be his passionate presentations or the great book that he and Dr. Ben Peterson put out "Triphasic Training" you can't help but get engulfed in his passion and knowledge.  Having always been a crowd (and personal) favorite, I couldn't be more excited to announce Cal's return.  Let's catch up with Coach Dietz with the first, of many interviews we have.  I hope you enjoy.
JD:  How has your work with mechanical engineers helped your research?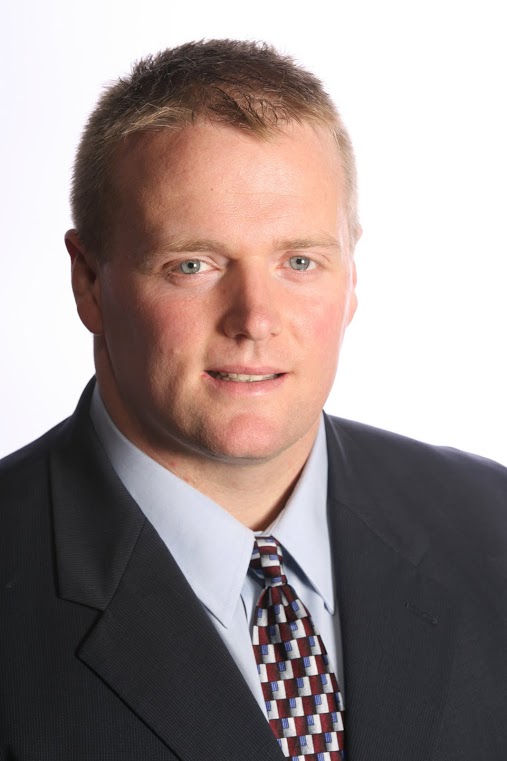 CD:  Mechanical engineering students and professors have been effective assistance in a number of ways. From running very complicated scientific equipment, to the analytics of and integration of these devices into our testing protocols. I think I could say hundreds of thousands of pieces of information have been collected with the involvement of these types of students. I have some files and data that may never get reviewed because the resources are unavailable to sift through it. The biggest benefit I feel with aligning yourself with these type of disciplines is that you get other perspectives and views of what's going on. I try not to influence their thinking, just give them enough information to help me, and then listen to what they had to say.
Sure, we completed some projects, and eventually got published but that was never my number one concern. I essentially would monitor things such as fatigue with force plates.  Then we look at the current training model being used.  Look at both together, the analytics we ran were to make sure that things were optimal.  This is where the undulated model came into effect, and also many of the principles talked about in Triphasic Training.
One of the biggest projects that we took on was using a nine-camera motion analysis system to analyze the movement that was taking place in running and skating.  That was the point where we realized not much we were doing in the weight room matched the speed of the joints in running, jumping, and skating. This is when I realized Accelerated plyometric could play a big role in programming, especially in the peaking process and the ability to transfer skills in the weight room that better mimicked what was taking place in the field.
These above are just an example of how the processes work. In the future, I think sport science will change every couple of years with the integration of statistics, analytic devices, and the process of a complete integration of live data so that you can have less invasive methods for analysis. Then once this analytics process has taken place we will need an integrated approach from all groups (sport science, strength & conditioning, and the medical staff) so that we can keep the athletes healthy, prevent soft tissue injuries, and so on.
Today there are people trying to do everything themselves, and they're not sure this is possible. I think it will take an approach from outside their discipline, with experts in every field, to integrate all these needs. I received the biggest thing you need, our resources, and usually that's financial commitment to an institution to win the highest level will include sports performance and the science side of things. However, you don't need lots of resources. If you have people on campus that are willing to work with you and share students interest which then can write papers and give them real life experience in running machines such as force plates, motion analysis systems, and other scientific equipment for real-life practical use then everyone wins.  The students, the departments, and us as coaches all can thrive together.
JD: In a recent interview you discussed how many incoming freshmen collegiate athletes have a weak aerobic base when they begin training with you.  For fall sports, you may only have a few weeks with athletes before they begin competitions.  How do you approach these situations when you have so little time before the competitive season?
CD: Most of my sports are repeated sprint ability or repeated max effort ability, or at least that's the way I look at them. These qualities could be looked at for competition, but also in training. For example, throwing (shot and discus) is not a repeated sprint ability sport but it is more of a sport which requires repeated max effort ability.  So, the athlete that has a greater work capacity can reproduce maximal efforts again and again.  That is the athlete that will get the training results because they can handle more volume in a positive way. The goal is only to do high-volume if the athlete can handle it. It usually takes a while for the athlete to handle these loads, but over the years you can see their capacity get higher and higher.  I learned from Verkhoshansky a number of years ago that the foundation of all systems within the body was based on aerobic metabolism.  He often referred to it as their work capacity.  Using the throwers example with aerobic base, the question becomes how do you build a throwers aerobic base, yet not allow them to lose large levels of strength.
I think I have some very unique methods that have shown great results. Not that these are the most superior ones, but, as with the Triphasic method, I find that when I release this information people email me how they've changed it and find out ways to make it even better. So I plan on releasing those in the next year and hopefully people will email me their results, findings, and new concepts that I can implement.
So to get to your answer, I guess low intensity high-volume circuits using various full body movements and isolation movements are used to create a general work capacity for my athletes so that they can move on then to another phase of the training which might be Triphasic or something building up to a Triphasic model.
JD:  That's great Cal!  I'm really excited to see what you got there and where you're training is going.  Thanks for taking the time out of your day to talk with us.  I know that everyone's really excited to have you back on the docket my friend!
Cal Dietz has been the Head Olympic Strength and Conditioning coach for numerous sports at the University of Minnesota since 2000. Since Dietz's return to Minnesota he has developed the Strength and Conditioning Programs and overseeing the daily progress in Men's Hockey from 2000-present, Men's' Basketball from 2004-2010, Women's Hockey from 2003-present, Men's Golf from 2000-present, Women's Golf from 2006-present Men's Swimming from 2000-Present, Track and Field from 2000-present, Baseball from 2000-2007, 2010 -present, and Wrestling from 2000 to 2004. During his tenure, Dietz has trained: a Hobey Baker Award winner, two Big Ten Athletes of the Year, athletes that have achieved 450 All-American honors, 31 Big Ten/WCHA championships teams and 10 NCAA Team Champions, and 13 teams finish in the top four in the nation. He has consulted with Olympic and World Champions in various sports and professional athletes in the NHL, NFL, NBA, MLB, and Professional Boxing.
Also, during his time at the university help founded and chairs the Sport Biomechanics Interest Group with its purpose to explore the physiological and biomechanical aspects of advanced human performance encompassing the various aspects of kinesiology, biomechanics, neuro-mechanics and physics. This will be achieved by utilizing extensive research theories and applied knowledge in the multi-disciplinary field of human performance. Utilizing through a collaborative effort which involving numerous professional perspectives from diverse areas of academia such also include professionals from Mechanical engineering, Biomechanical Engineering, Orthopedics, and Physiology. Dietz is also a member of the Gender Equity Committee at the University of Minnesota and currently represents the University as a member of the Big Ten committee to develop performance enhancing policy for anabolic and ergogenic aids.
During his time at the university, Dietz has given numerous lectures around the country, as well as publish several scientific articles and dozens articles on training. Most recently, Dietz co-authored the the top selling book, Triphasic Training:  A systematic approach to elite speed and explosive strength performance.
Prior to returning to Minnesota, Dietz was the strength coordinator at The University of Findlay, overseeing 26 men's and women's sports, in addition to coordinating the university's fitness center, coaching the offensive line with the football program and teaching strength and conditioning classes. He is no stranger to Minnesota athletics after serving as a graduate assistant strength coach while pursuing his graduate degree. During this time Dietz was the first assistant to football and assisted with a Majority of Olympic Sports.
The Shelby, Ohio, native earned his bachelor's degree in physical education from the University of Findlay in 1996 and his master's degree from Minnesota in kinesiology in May, 2000. During his athletic career at the University of Findlay Dietz won three National team championships, two in football and one in wrestling. Highlights of his career was earning 2 All-American honors in Football and winning the NAIA National Duals MVP in wrestling. In 1995 he received the NAIA College Sports Magazine Athlete of the year and was inducted into the University of Findlay's Hall of Fame in 2005. Cal was also inducted into Hancock county Sports Hall of Fame in 2013 and Honored by Mid-States Football Association all-time team in 2013
Dietz married Karyn Bye, a member of the U.S. Olympic Women's Hockey Team which captured the gold medal in 1998 and silver medal in 2002. The couple resides in Hudson, Wis., with their daughter, Tatum and son Brody. Cal also contributes and writes articles for www.xlathlete.com
We are hoping to provide the best possible content for strength coaches with each of our shows. If feel this could provide value for anyone else in the strength and conditioning field please feel free to share.
Enjoy the content? Then you should check out The Strength Coach Network!
You can find sensational content just like this in The Strength Coach Network. As a member of The Strength Coach Networks, you can access over 200 hours of the highest-level lecture content just like this one for 48 hours for only $1. Follow the link below to sign up and use the code CVASPS at check out to get a 48 hour trial for only $1. Check out The Strength Coach Network Here! https://strengthcoachnetwork.com/cvasps/
#StrengthCoach, #StrengthAndConditioningCoach, #Podcast, #LearningAtLunch, #TheSeminar, #SportsTraining, #PhysicalPreparation, #TheManual, #SportTraining, #SportPerformance, #HumanPerformance, #StrengthTraining, #SpeedTraining, #Training, #Coach, #Performance, #Sport, #HighPerformance, #VBT, #VelocityBasedTraining, #TriphasicTraining, #Plyometrics