With great excitement we welcome our second presenter for The 2018 Seminar, Jeff Moyer. Jeff is one of the most forward thinking minds in the field, bringing a vast array of thoughts and practices in a variety of different realms of  training of his athletes. From extensive knowledge in motor learning, specialized exercises, and vision training, Jeff is sure to provide a unique and exciting addition to The Seminar.  So, without further ado, let's meet Jeff Moyer.
JD: If you could, please give our readers a little background information about you, what your niche in the world of athletics is, accomplishments, how you got there, education, any products you have available and/or notable publications.
JM: I am from upstate NY where I was a multi-sport athlete in high school and college. I graduated college studying to be a secondary education History Teacher. After college, I was able to be a sport coach at just about every level from 5th grade up to college level. As I was coaching college football, I learned about and fell in love with Eastern Bloc sport science and the deep history of it. I then moved into the medical side and later into the private sector of physical preparation. So I have been able to see and work in the many different sides of physical preparation.
I have been blessed to have had some brilliant mentors that have helped expand my knowledge such as Paul Adey, Yosef Johnson, Dr. Michael Yessis, Dr. Natalia Verkhoshansky, Henk Kraaijenhof, Ryan Harrison and Dr. Bill Harrison, just to name a few.
JD: Discuss with us the mistakes you see made by strength and conditioning coaches in the United States and around the world, and what you feel should be done differently/how to correct these issues.
JM: A lack of doing their history homework and not understanding context of who, what and why an exercise or training method was originally meant for. That everything has a time and a place.
I believe that this is also related to understanding the relationship of volume, intensity and adaptation.
JD: What advice would you give a coach to improve knowledge in the lines of continuing education, meaning could you point our readers in a direction to find the scientific and practical information to improve the methods they use to improve performance?
JM: To watch, read and re-watch & read the slides from Dr. Natalia Verkhoshansky's presentation on GAS Syndrome! Then reach out to coaches like Yosef Johnson, Tony Holler, Jay DeMayo, Matt Thome, Chris McCormick, Ryan Bracius, try to ask them and see what they do from a stress, dosing and adaptation from a practical standpoint.
JD: If you could give a brief description of what our attendees can expect from you at The Seminar?
JM: An athlete's movement and timing begins with what they see by perceptual contact with the changing environment. It may be accurate or inaccurate. So, teaching the perceptual skills on where and how to focus that go into accurate recognition is paramount to improving the athlete's ability to perform.
Sports Performance can be too focused on the performance outcomes rather than the underline process and mechanisms that go into helping produce them. I am interested in NOT JUST the look and movement of the car, but what's going on underneath it (perception and action).
I hope to explain and show to those in attendance the some of the visual and perceptual mechanisms that go into sporting actions.
JD: Any closing thoughts?
JM:I just want to thank Jay and everyone at CVASP for allowing me this opportunity to be a presenter this year! This is truly an honor.
Who is Jeff Moyer?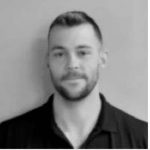 Jeff Moyer is the owner of Dynamic Correspondence Sports Training. At DC Sports Training, athletes work on the physical, mental and visual aspects to the sports. Their goal is to deliver the athletes of the greater Pittsburgh area the highest, most efficient results year after year of training with us.
Jeff graduated from Hartwick College where he was a two sport athlete (Football & Track & Field). Jeff has been a sport coach (Basketball & Football) at the youth, JV, Varsity and College level for football for over 10years. Jeff has been in the strength and conditioning industry for over a decade, having worked in the medical, private, team, high school and collegiate settings, training clients from youth development, to rehabilitation and sport performance.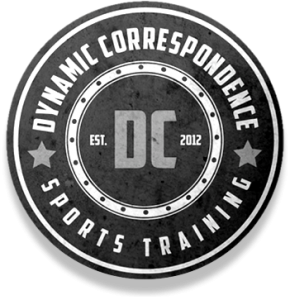 Jeff has a relentless passion for all things physical preparation. His pedagogy is heavily influenced by Eastern Bloc sport science, while apprenticing under Dr. Michael Yessis and Yosef Johnson of Ultimate Athlete Concepts. Jeff has also been fortunate enough to extensively study with and work with Dr. Natalia Verkhoshansky, Mike Woicik of the Dallas Cowboys, Louie Simmons of Westside Barbell and Fellowship under Dave Tate of EliteFTS.
We are hoping to provide the best possible content for strength coaches with each of our shows. If feel this could provide value for anyone else in the strength and conditioning field please feel free to share.
Enjoy the content? Then you should check out The Strength Coach Network!
You can find sensational content just like this in The Strength Coach Network. As a member of The Strength Coach Networks, you can access over 200 hours of the highest-level lecture content just like this one for 48 hours for only $1. Follow the link below to sign up and use the code CVASPS at check out to get a 48 hour trial for only $1. Check out The Strength Coach Network Here! https://strengthcoachnetwork.com/cvasps/
#StrengthCoach, #StrengthAndConditioningCoach, #Podcast, #LearningAtLunch, #TheSeminar, #SportsTraining, #PhysicalPreparation, #TheManual, #SportTraining #SportPerformance, #HumanPerformance, #StrengthTraining, #SpeedTraining, #Training, #Coach, #Performance, #Sport, #HighPerformance, #VBT, #VelocityBasedTraining, #TriphasicTraining, #Plyometrics