Today I take great pride in introducing our final presenter for The 2015 Seminar, University of Houston's Cross Country Coach Steve Magness.  Coach Magness is the author of THE book on running, operates an amazing internet educational source (http://www.scienceofrunning.com), and is a PhD candidate.  His extensive background in coaching and research, combined with his desire and fantastic ability to share complex information makes this addition an absolute home run.  I hope you are as excited as we are for the addition.  

JD: If you could, please give our readers a little background information about yourself, what your niche in the world of athletics is, accomplishments, how you got there, education, any products you have available and/or notable publications.

SM: I'm currently the cross country coach at the University of Houston and coach 10 professional middle and long distance runners training for the Olympic trials. Among my most accomplished athletes, I've guided Brian Barraza to a 13th place at the World Junior championships, Sara Hall to top American and a 20th place at the World Cross-Country Championships, Jackie Areson to top 15 places at both the world indoor and outdoor track championships, and 8 other athletes who have qualified for the Olympic trials or US championships in events ranging from 800m to the marathon.
From an academic standpoint, I have a M.S. in Exercise Science from George Mason University and am currently working on my PhD in the same thing from the University of Houston. Additionally, I am a columnist for Running Times magazine, and wrote the book The Science of Running.
JD: Discuss with us the mistakes you see made by strength and conditioning coaches in the United States and around the world, and what you feel should be done differently/how to correct these issues.
SM: The biggest mistake I see is the application of a program without fully taking into account or understanding the demands of the sport. Since endurance coaches and strength coaches generally come from different perspectives, what I see from both sides is that they see the world through their own biased perspective. Essentially, they try to fit the athletes into their program, instead of fitting the program to the athlete.
JD: What advice would you give a coach to improve knowledge in the lines of continuing education, meaning could you point our readers in a direction to find the scientific and practical information to improve the methods they use to improve performance?
SM: Read as much as you can in as many subjects as you can, while at the same time talking to anyone who is doing smart things in any field. As coaches, we need to develop a BS filter, and that comes about from being exposed to and understanding a wide variety of topics. One of my mentors, famed sprint coach Tom Tellez, always told me that you need to read as much as you can, until it finally clicks one day and you can tell if the person knows what they are talking about or not within the first sentence. The second thing is expose yourself to people who are passionate about what they do and striving for innovation. Even if it's outside of your sport, there's so much to learn from other people. You'd be surprised how many concepts translate from one domain to another.
JD: Please discuss your educational process, and how it has brought you to where you are today. What resources did you find most beneficial in pointing you in the direction of how you prepare athletes today?
SM: I started with a traditional education and still am involved in that area, but much like Nassim Taleb points out in his book Antifragile I think you learn more if it's from things that you choose to learn about and not in a traditional academic setting. So my process has been, first learn the basics/classics of your sport. Second, learn the history of how the coaching methods got there. It allows you to understand how we got to where we did in terms of training design. Then, branch out. Read and learn from seemingly unrelated sports or fields and figure out how to connect it back to your sport. All the while, keep a slight foot in the door of your sport by seeing what the latest research is saying. I simply set up an RSS feed so that any journal article that comes out mentioning endurance performance is sent to me so I can stay up to date. In summary, get the basics down, find out how we got there, and then branch out while still keeping a foot in the door of your sport.
JD: What should our readers and attendees expect to see in your presentation at The 2015 Seminar?
SM: I hope to challenge your thought process and make you think. I'm not going to simply tell you what I do in terms of coaching and training, but instead I want you to understand the process I go through. If you understand the process, then you can apply the concepts to your own coaching.
More on 2015 Presenter Steve Magness: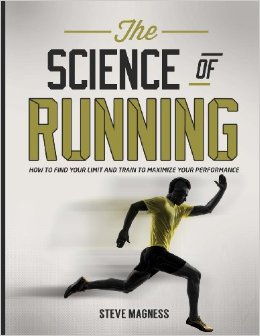 Steve Magness joined the University of Houston cross country and track and field programs as an assistant coach with his hiring in August 2012. He serves as the Cross Country team's head coach.
In cross-country, Magness has helped turn the program around, led by Cougars Brian Barraza and Yonas Tesfai. Barraza became the fastest UH Cougar over 10k in XC school history with his national qualifying 4th place finish at the South Central Regional in 2014. For the past two seasons, Magness has had three individual All-conference performers each year .
On the track, Magness has led the Cougar middle and long distance runner's to a new level. In three years, the Cougars have had 7 school record breaking performances, including Yonas Tesfai's 1:48.40 800m, Brian Barraza's 8:04 3k and 13:56 5k. Showing depth, his student athletes have re-written the school record books with 26 performances in the Top-5 All time for UH.
Off the track, Magness' squad has excelled in the classroom. For the first time in school history, the men's and women's Cross-Country teams received NCAA All-Academic awards, while Brian Barraza became the first Cougar since his coach in 2008, to
In addition to his collegiate coaching, Magness has had immense success at the professional level. He has coached 4 athletes to top 20 at the World Championships; including Jackie Areson (11th-2012 World Indoor Champs, 15th-World Outdoor champs, Sara Hall-20th 2015 World Cross-Country Champs, Brian Barraza-13th World Junior Champs, and Ciaran O'Lionaird- 2012 World Indoor Champs). Magness continues to coach several professional athletes. Most Notably is Sara Hall who placed 20th at World XC championships and has been a 7-time USA top 3 finisher in events ranging from one mile to 25k under Magness. He has also worked with 3:56 miler and 3rd place finisher at the USA indoor championships in the 3k, Tommy Schmitz and 3:58 miler, 13:38 5k runner Jake Edwards. More recently, Magness has begun working with several athletes who have qualified for the 2016 Olympic Trials in the marathon, including Lauren Woodring, Carly Seymour, Whitney Bevins, and Zach Hines. Magness also works with former NCAA champion, Josh McDougal, 2:00 800m performer Lea Wallace, 8:40 steepler Felix Hentschel, and 15:25 5k runner Neely Spence.
Magness joined the Cougars after spending a year and a half working for Nike as a coach and scientific advisor with several of their professional runners. During this time, Magness assisted with athletes who came away with gold and silver medals at the 2011 world championships and 2012 Olympic games in London. While in Oregon, Magness was responsible for coaching several elite runners including, Irish miler Ciaran O'Lionaird who recorded an indoor personal best of 3:54 for the mile, as well as an appearance at the 2012 World Indoor Championships. Magness also worked with Israeli steeplechaser Itay Magidi, and Olympic trials qualifier in the 3,000m steeplechase Lindsay Allen.
Prior to working with Nike, Magness coached at the high school level, guiding Klein Oak HS runner Ryan Dohner to a state championship in the 3,200m run, and an 11th place finish at the Nike Cross Country National championships. Magness had 8 different athletes who went on to compete at the collegiate level.
Magness competed his freshman through junior years at Rice University, where he was the Western Athletic Conference Freshman of the Year and a regional qualifier in track during the 2003-04 season. In 2004, Magness qualified as an individual to the NCAA cross country championships by placing 5th at the south central regional meet. In his senior season (2007-08), Magness ran for the Cougars and finished in the Top 10 at the Conference USA Championships and was 11th at the NCAA South Central Regionals, missing making nationals by .08 seconds. For those efforts, he was named to the C-USA Academic All-Conference and the U.S. Track and Field and Cross Country Coaches Association All-Academic teams.
As a prep, Magness ran under Gerald Stewart, where he won the State Championship in the 1600M and set a state record in the event. As a high school runner, Magness competed against some of the world's best at the Prefontaine Classic, recording a time of 4:01.02, which still stands as the 8th fastest high school mile time ever run in the U.S. Magness was also part of the fastest high school Distance Medley Relay team in the nation in 2003.
Magness holds a bachelor's degree in kinesiology from the University of Houston in 2008 and a master's in exercise, fitness, and health promotions from George Mason University in 2010. He is currently pursuing a PhD in Exercise Science from the University of Houston. He is also a columnist for Running Times Magazine and a frequent contributor to Competitor Magazine and Meter magazine. He has been in to articles published in Runner's World, The Wall Street Journal, The New York Times, New Studies in Athletics, Wired, and the International Journal of Athletic Training. Finally, in 2014 Magness wrote the book, The Science of Running.
We are hoping to provide the best possible content for strength coaches with each of our shows. If feel this could provide value for anyone else in the strength and conditioning field please feel free to share.
Enjoy the content? Then you should check out The Strength Coach Network!
You can find sensational content just like this in The Strength Coach Network. As a member of The Strength Coach Networks, you can access over 200 hours of the highest-level lecture content just like this one for 48 hours for only $1. Follow the link below to sign up and use the code CVASPS at check out to get a 48 hour trial for only $1. Check out The Strength Coach Network Here! https://strengthcoachnetwork.com/cvasps/
#StrengthCoach, #StrengthAndConditioningCoach, #Podcast, #LearningAtLunch, #TheSeminar, #SportsTraining, #PhysicalPreparation, #TheManual, #SportTraining, #SportPerformance, #HumanPerformance, #StrengthTraining, #SpeedTraining, #Training, #Coach, #Performance, #Sport, #HighPerformance, #VBT, #VelocityBasedTraining, #TriphasicTraining, #Plyometrics