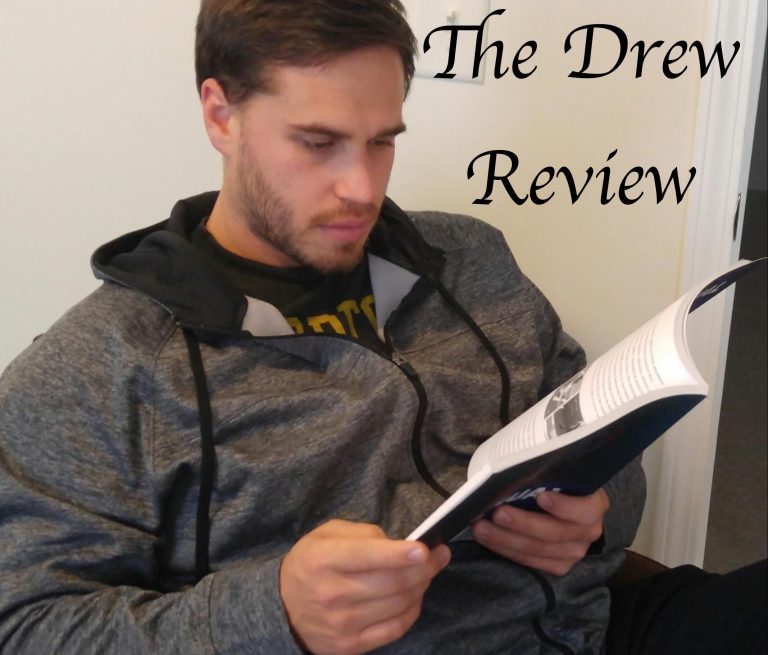 "At its most basic level, sports nutrition is the practice of ingesting nutrients in the correct amounts at specific times to improve exercise and sport performance."- Campbell and Spano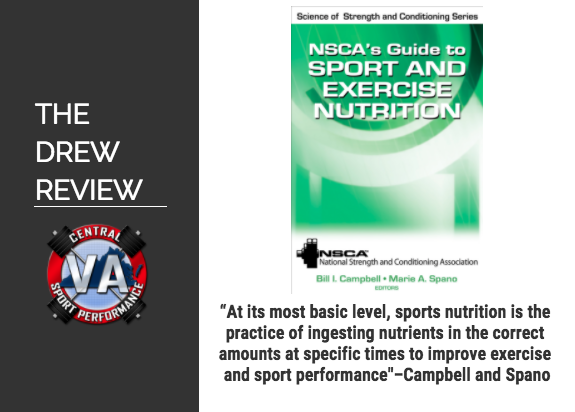 The NSCA's Guide to Sport and Exercise Nutrition, edited by Bill Campbell and Marie Spano, was surprisingly amusing to read. My initial thought was that a "guide book" would be dull and boring; but with the collaborative style (different authors for each chapter) with which this text was produced, the pace was particularly agreeable. The aspect I enjoyed the most, besides all of the information being based on research, was the professional application text boxes that accompanied each chapter. These "applications" provide the reader with nutritional situations that you could face every day in your position as a strength coach. For most of the people reading this book the information will not be new but the material has potential to reintroduce some concepts or details of sport and exercise nutrition you may have forgotten. Of course there is a fair amount of information to take from each chapter, but this nutrition user guide will serve any strength coach well to have on his/her shelf.
The book is 12 chapters and 320 pages in length (hardcover copy), with each chapter covering a different nutritional topic of sport and exercise nutrition, ranging from macronutrient (carbs, protein, and fats) specifics to nutrient timing. Also, the NSCA's Guide to Sport and Exercise Nutrition, details the nutritional requirements for the varying conditions of exercises activities most strength coaches train. Whether that be an athlete looking to improve though resistance training or aerobic/anaerobic endurance training. The last part of the book covers your role as a strength coach in circumstances of creating a nutritional needs analysis and helping athletes find the right resources if they are showing signs or symptoms of an eating disorder. A strength coach who wants a true guide with base knowledge of performance nutrition, look no further than this text from the NSCA.
We are hoping to provide the best possible content for strength coaches with each of our shows. If feel this could provide value for anyone else in the strength and conditioning field please feel free to share.
Enjoy the content? Then you should check out The Strength Coach Network!
You can find sensational content just like this in The Strength Coach Network. As a member of The Strength Coach Networks, you can access over 200 hours of the highest-level lecture content just like this one for 48 hours for only $1. Follow the link below to sign up and use the code CVASPS at check out to get a 48 hour trial for only $1. Check out The Strength Coach Network Here! https://strengthcoachnetwork.com/cvasps/
#StrengthCoach, #StrengthAndConditioningCoach, #Podcast, #LearningAtLunch, #TheSeminar, #SportsTraining, #PhysicalPreparation, #TheManual, #SportTraining #SportPerformance, #HumanPerformance, #StrengthTraining, #SpeedTraining, #Training, #Coach, #Performance, #Sport, #HighPerformance, #VBT, #VelocityBasedTraining, #TriphasicTraining, #Plyometrics