The 2020 Seminar
July 17th and 18th 2020
On July 17th and 18th, in the fantastic city of Richmond, VA, Central Virginia Sport Performance is excited to host our 10th annual event, The Seminar. For this milestone event we are hoping to provide you, our amazing attendee, by making this even better and kicking it up a notch once again
The first is our sensational list of presenters. We have brought a together six of world leaders in the world of sport performance from a vast array of areas. Our six fantastic presenters are: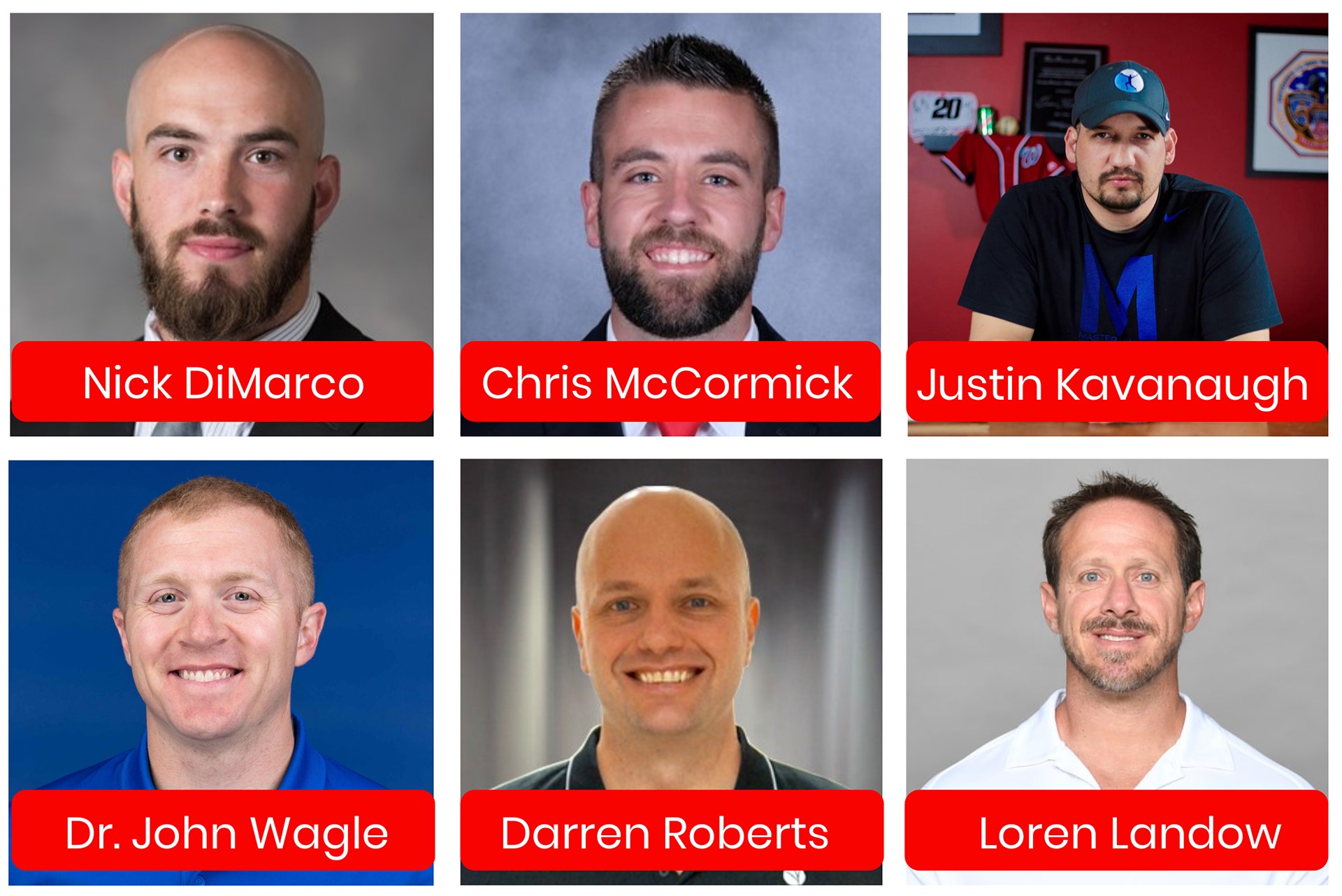 *presentation order to be announced
On top of those six world leaders in our field, I wanted to increase the value we provide for our awesome attendees to make sure that we are providing, not just the best education and networking experience but also making it as affordable as possible for the great practitioners the venture to Richmond, VA each July. So, with that in mind, we have included lunch Saturday. Thankfully we have some amazing partners, who have stepped up to offer our awesome attendees' lunch inside The Marriott Short Pump! Add that in with the absolutely killer social Friday night, and "The 200 Person Round Table and BBQ" is back! This means more savings and more opportunities for you and your staff to reach out to the presenters, attendees, and partners to continue to drive discussion and make us all better.
The Manual is our yearly publication that 2020 Presenter Justin Kavanaugh has called "10 $15 eBooks rolled into one resource. It's a must for coaches!" and I'm going to give that to you, for free, if you sign up before the new year
I didn't want to stop there though. I want to make sure that this is, by far and away, the best value for you and your staff for your continuing education. The easiest way to do that is to cut the price. So that's what we will do. If you sign up before we flip the calendar to 2020 you can book your seat for ONLY $250. That's $125 savings for what it will become May! So, make sure you book your seat today to save HUGE!
Tap the button below to book your seat before we sell out! With these six sensational presenters, and now providing two meals, I feel we are what we have always promised to be, the ABSOLUTE BEST VALUE in continuing education. I really hope you're able to join us and really look forward to seeing you in Richmond, VA July 17,18 this coming summer!
This year we have moved the event a bit west to The Richmond Marriott Short Pump. This recently renovated hotel is a sensational upgrade for not just the nightly accommodations, but the lecture hall, and social event as well. The Richmond Marriott Short Pump has been kind enough to extend an olive branch for our attendees and hold us a limited block of rooms and give us a pretty hefty discount. As they say on their website, "whatever brings you through our doors, let Richmond Marriott Short Pump surpass your expectations," and we couldn't be more elated to move The Seminar there for our new home, for hopefully a very long time. Follow the link below to grab yours today