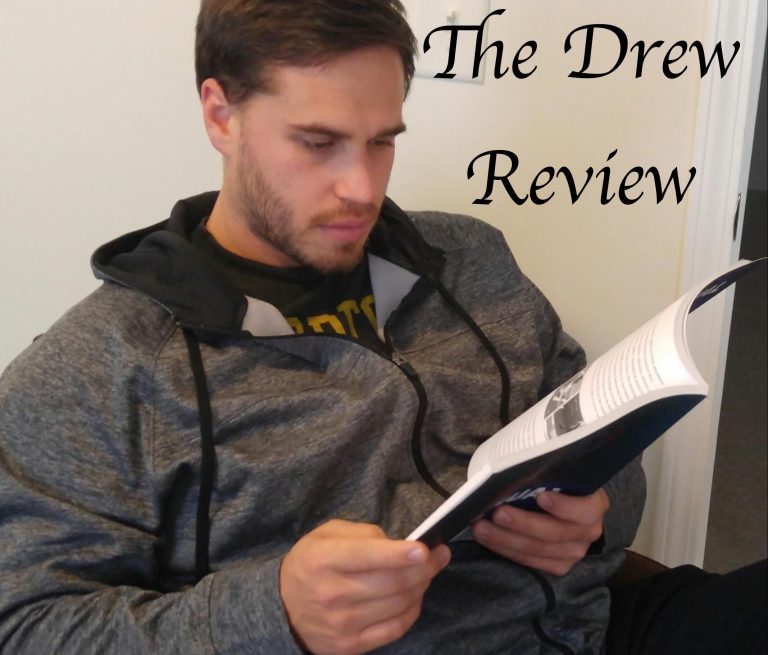 "We can know everything about an athlete's body, yet we have no idea what's going on inside their heads. Your athlete needs to know that you care and that you are available." – Coach Daniel Noble
There has certainly been a lot of buzz surrounding this book, and after reading Conscious Coaching I can see why. More than anything this book is the first of its kind, in my opinion, that discusses the topic of the athletes' own individual mind and the challenges strength coaches face to make their athletes better people as a whole. I always enjoy books that a) challenge me as a coach to be better and b) provide tools I can utilize on a daily basis, this entire book accomplishes these two factors in spades. There is an art and science to coaching athletes; Conscious Coaching provides an avenue for which we strength coaches can make an impact in and out of the sporting realm.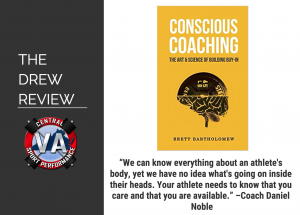 Spanning just 5 chapters and 260ish pages, there is so much content that you can't afford to just read this book once. The first two chapters introduce the "conscious coaching" concepts and describes the importance of figuring out your own temperament before being able to help your own athletes. The third chapter introduces archetypes of different athletes strength coaches might come across in their careers. Each archetype is broken down with a brief description of strengths, weaknesses, and how to connect to that particular athlete. Also, each personality type has corresponding real life examples from various coaches throughout the profession that explain their own experience working with that particular archetype. Lastly, the book finishes with Bartholomew's own anecdotes and lessons from his experience in the field of strength and conditioning. Conscious Coaching is about establishing those ever important relationships with your athletes and this book gives you the tools to do just that. Any strength coach worth their salt should own and read and re-read this book regularly.
This book is our first EVER Book Of The Month! Click the link below to grab your copy along with discounted copies of The Manual!
https://cvasps.com/product/conscious-coaching-the-art-science-of-building-buy-in/
We are hoping to provide the best possible content for strength coaches with each of our shows. If feel this could provide value for anyone else in the strength and conditioning field please feel free to share.
Enjoy the content? Then you should check out The Strength Coach Network!
You can find sensational content just like this in The Strength Coach Network. As a member of The Strength Coach Networks, you can access over 200 hours of the highest-level lecture content just like this one for 48 hours for only $1. Follow the link below to sign up and use the code CVASPS at check out to get a 48 hour trial for only $1. Check out The Strength Coach Network Here! https://strengthcoachnetwork.com/cvasps/
#StrengthCoach, #StrengthAndConditioningCoach, #Podcast, #LearningAtLunch, #TheSeminar, #SportsTraining, #PhysicalPreparation, #TheManual, #SportTraining #SportPerformance, #HumanPerformance, #StrengthTraining, #SpeedTraining, #Training, #Coach, #Performance, #Sport, #HighPerformance, #VBT, #VelocityBasedTraining, #TriphasicTraining, #Plyometrics