April 29th and 30th, 2022I cannot express how excited I am to welcome you back to an in-person event this spring! For the return of The Central Virginia Sport Performance Seminar we are going on the road, to Pittsburgh, Pennsylvania, and bringing The Seminar to Union Fitness, and we couldn't be more excited to do it! After this hiatus from in person events you know that we have been chopping at the bit to get our great attendees back to "the 200-person round table and barbeque" and that's exactly what we plan on bringing with us to The Burgh this April. Of course, it wouldn't be CVASPS without a lineup of some of the best of the best in the world of performance, and when you see this year's lineup I think that you will agree that is exactly what we have for you! So first, let's meet this April's presenters: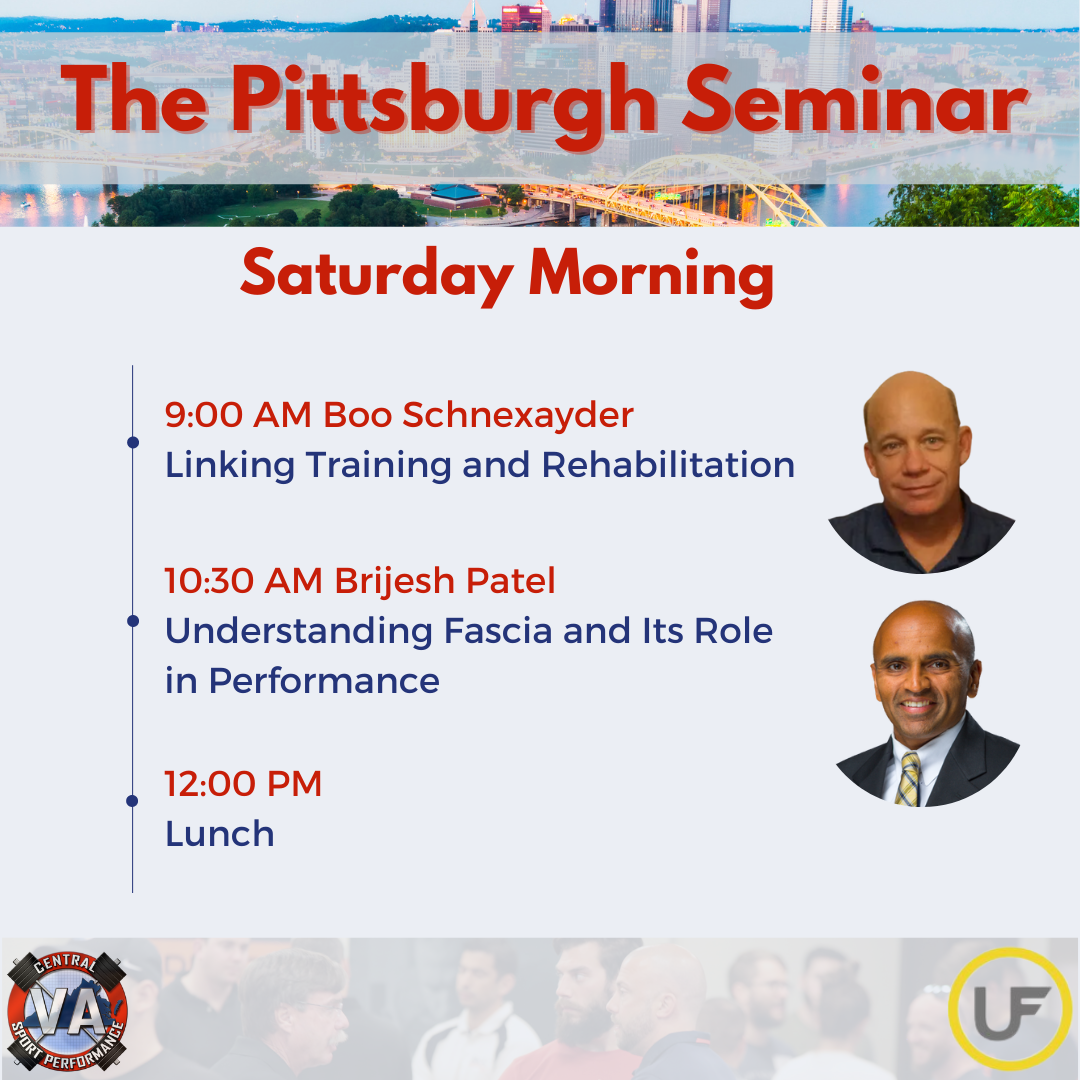 On top of those six world leaders in our field, I wanted to increase the value we provide for our awesome attendees to make sure that we are providing not just the best education and networking experience, but also making it as smooth of a weekend as possible for the great practitioners that venture to Pittsburgh this April. So, with that in mind, we have added lunch Saturday. Thankfully, we have some amazing partners, who have stepped up to offer our awesome attendees' lunch inside Union Fitness! This means no need to travel during the day Saturday, so there are even more opportunities for you and your staff to reach out to the presenters, attendees, and partners to continue to drive discussion, network, and continue to grow! Add that in with the absolutely killer social Friday night, and "The 200 Person Round Table and barbeque" is back and better than ever!
PARTNERS
---
I wanted to do something else for you, so I didn't stop there. I want to make sure that this is, by far and away, the best value for you and your staff for your continuing education. The easiest way to do that is to cut the price. So that's what we will do. If you sign up before we flip the calendar to 2022 you can book your seat for ONLY $250, or $475 for both! That's $149 savings for what the price will be come May! On top of that, I'll throw in a copy of this year's edition of The Manual, Vol. 7 to sweeten the deal a bit as well. So, make sure you book your seat today to save HUGE!
So, what are you waiting for? We are so excited for you to join us April 29th and 30th for The Pittsburgh Seminar. So excited that I want to make this even better for you, so sign up soon and save! Prices will increase as we get closer to the event dates, and that's only if we don't see out first! The prices are listed below:
Before Feb 1st 2022: $250 per event, $475 for both PLUS a free copy of The Manual Vol 7
Feb 1st-Feb 28th: $299 per event, $550 for both
March 1st – March 31st: $349 per event, $650 for both
March 31st-April 28th: $379 per event, $700 for both
After April 28th $399 per event.
We are also beyond excited to bring back, and welcome some new, sensational partners to The Seminar. Each of these organizations are leading the way to help us all be better practitioners for our athletes. Please join me in welcoming our great partners for The Pittsburgh Seminar.
Housing Recommendations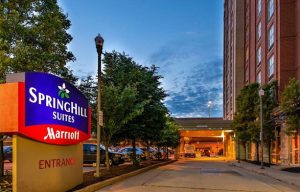 We also have a great deal at The SpringHill Suites in Pittsburgh. The hotel is, across from PNC Park and is a short walk from Heinz Field, and Union Fitness. SpringHill Suites has on-site dining which offers room service, take out and restaurant/bar services, complimentary hot breakfast buffet is available each morning, and WiFi.

Click Here For The Booking Link for Pittsburgh Housing at SpringHill Suites & Residence Inn Pittsburgh North Shore

[stmAdd2CrtBtn product_id="12105" label="Buy Ticket for Pittsburgh Seminar" show_price="yes"] [stmAdd2CrtBtn product_id="12109" label="Buy Ticket for Both Seminars" show_price="yes"]