"A training system should provide the coach with continual information as to the readiness, preparedness, and adaptive process of the athlete." –M. Curtis & A. Heishman
The first word that came to my mind when I finished this chapter was…compelling. Compelling, in regard to the overwhelming amount of information within the 30 or so pages of non-refutable content which has a tone of conviction. If you are training an athlete or group of athletes you should have a training system from which you believe in and follow, this aspect of strength coaching is what the authors based their entire chapter. Curtis and Heishman cover everything you could possible think of in a training system, to include; athlete profiling,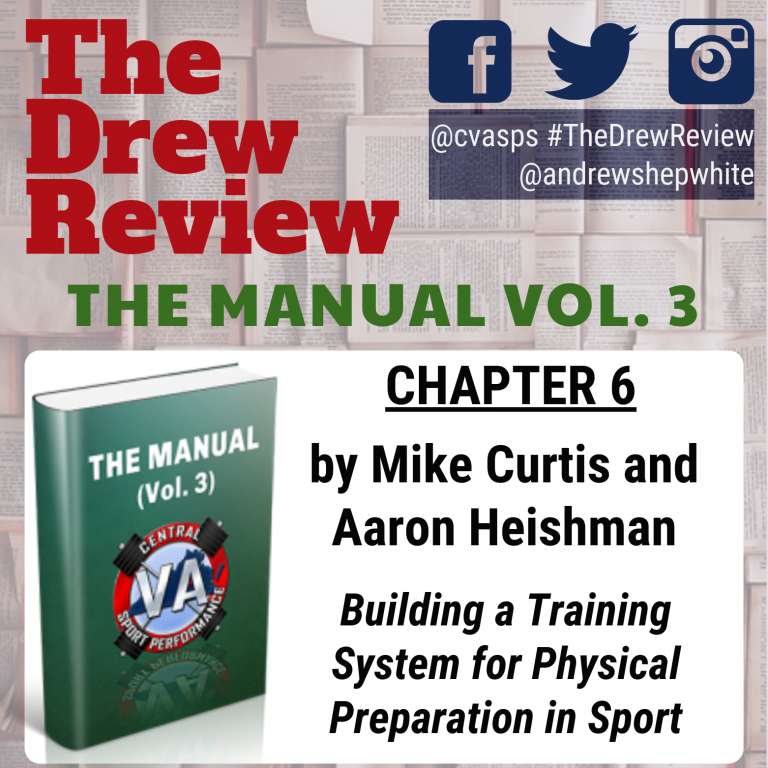 preparation, and recovery modalities. As the authors note in the conclusion, the material in this chapter could be expanded to fill an entire book. With that being said the perspective presented in Chapter 6 is, as the authors so accurately depict, from 30,000-foot view. Strength coaches should have a "model" or "system" when it comes to the training of their athletes, this chapter is THE guide to help you accomplish that goal.
For more and to pick up your copy of The Manual, Vol. 3, follow the link here: https://cvasps.com/cvasps-manual-vol-3/
We are hoping to provide the best possible content for strength coaches with each of our shows. If feel this could provide value for anyone else in the strength and conditioning field please feel free to share.
Enjoy the content? Then you should check out The Strength Coach Network!
You can find sensational content just like this in The Strength Coach Network. As a member of The Strength Coach Networks, you can access over 200 hours of the highest-level lecture content just like this one for 48 hours for only $1. Follow the link below to sign up and use the code CVASPS at check out to get a 48 hour trial for only $1. Check out The Strength Coach Network Here! https://strengthcoachnetwork.com/cvasps/
#StrengthCoach, #StrengthAndConditioningCoach, #Podcast, #LearningAtLunch, #TheSeminar, #SportsTraining, #PhysicalPreparation, #TheManual, #SportTraining #SportPerformance, #HumanPerformance, #StrengthTraining, #SpeedTraining, #Training, #Coach, #Performance, #Sport, #HighPerformance, #VBT, #VelocityBasedTraining, #TriphasicTraining, #Plyometrics