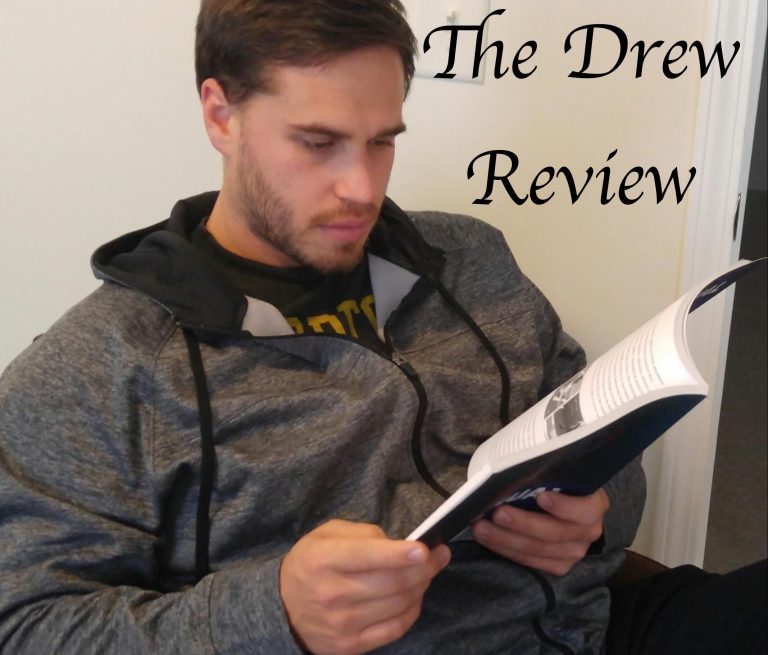 Drew's Review: "The justifications for eating animals and for not eating them are often identical: we are not them." – J. S. Foer
When I first started reading Eating Animals I was warned that it "makes you think", "could change your attitude towards meat", and "dude, it's scary". All of these statements were true and could not begin to describe how this book made me look at the whole meat industry and eating meat differently. This book is highly descriptive, and pulls back the curtain on the meat industry and treatment of animals in our backyard and oceans throughout the world. I will warn you there were some sections that were hard to read because of the imagery Foer creates when talking about the real life examples of the harsh treatment these animals go through in factory farms. While reading this book you will come face to face with stark realities of what it means to be a meat eater, and in particular the impact it has on your ecology.
The book draws entirely on Foer's relationship with his grandmother and how that formed a lot of food choices his family made when he was younger and now as an adult with his own family. A great comment from his grandmother (who is Jewish) states, "If nothing matters, there's nothing to save." This statement was relating to when she was growing up during the depression and food was scarce, in that she still did not eat pork. Foer takes this statement and began relating it to the food choices he was making and the immediate impact he had on his children. After reading the 8 chapters that make up Eating Animals I was left with a desire to be more aware of where my meat comes and the influence I have with the food I buy. Anyone that wants a good book to read that creates conversation and interventions in your own life, go to your local library and check out Eating Animals.
We are hoping to provide the best possible content for strength coaches with each of our shows. If feel this could provide value for anyone else in the strength and conditioning field please feel free to share.
Enjoy the content? Then you should check out The Strength Coach Network!
You can find sensational content just like this in The Strength Coach Network. As a member of The Strength Coach Networks, you can access over 200 hours of the highest-level lecture content just like this one for 48 hours for only $1. Follow the link below to sign up and use the code CVASPS at check out to get a 48 hour trial for only $1. Check out The Strength Coach Network Here! https://strengthcoachnetwork.com/cvasps/
#StrengthCoach, #StrengthAndConditioningCoach, #Podcast, #LearningAtLunch, #TheSeminar, #SportsTraining, #PhysicalPreparation, #TheManual, #SportTraining #SportPerformance, #HumanPerformance, #StrengthTraining, #SpeedTraining, #Training, #Coach, #Performance, #Sport, #HighPerformance, #VBT, #VelocityBasedTraining, #TriphasicTraining, #Plyometrics