In today's guest post, Michigan Tech's Matt Thome discusses the conditioning program he used with the Huskies Men's Basketball team this off season. 
Off-Season Conditioning
It seems as though conditioning has become an increasingly popular topic in various strength and conditioning circles over the past few years.  Maybe it's always been a popular topic but personally, I don't see what all the hype is about.  I'd like to think, with a Master's degree in Exercise Physiology, that I have fairly good understanding of energy systems and their development.  In my opinion, this is an aspect of training that has been grossly over-complicated.
Now, I don't want to give the impression that I think conditioning is unimportant or unnecessary.  It is an absolutely necessary component of the training process.  I just feel like we, as Strength & Conditioning Coaches, are getting a bit too carried away.  We've amplified its importance a little too much.  On that note, I'd like to share a simple "case study" with you.
This offseason I took a new approach to conditioning with my Men's Basketball players here at Michigan Tech.  In all honesty, it wasn't completely new.  I had implemented some aspects of this approach last offseason as well.  I first learned about this method from a mentor of mine, Yosef Johnson, who learned about it from Dr. Michael Yessis.  I gave Doc a call yesterday to find out a bit more about his method, where it came from, scientific reasoning, etc.
Let's call it "the mile progression."  And yes, it's as simple as it sounds.  Essentially, you begin by running 1 mile, 2-3 days per week (depending on other sport demands).  Each time you run, the goal is take a few seconds off your time.
Progression is going to be dependent on each individual athlete and their "training age" so to speak.  A more advanced athlete, who may already have a solid base of aerobic development would most likely progress to shorter distances faster than a lower level athlete.  The change is made to a higher intensity level (shorter distance) when the athlete reaches a clear plateau and can no longer improve his or her time.  In this case, the next step would be a 1200m run.  From there, we'd continue to chop off 200m each time progression was necessary and work our way down to shorter distances and multiple reps.
And that's the mile progression in a nutshell, especially as it pertains to speed-strength/team sports athletes (rather than endurance athletes).  When I spoke with Dr. Yessis, he told me that the initial idea of starting with 1 mile had no scientific basis.  However, this doesn't mean that is was not an educated guess.  The mile is a familiar distance to most people, something that can be measured and timed simply, and it encompasses a good mix of aerobic and anaerobic demands without too much of either.  A minimal dose, if you will.  Performance in the mile can paint a general picture of an athlete's capabilities within these systems.  If more endurance is needed, spend more time in the longer distances.  If more speed is required and endurance is adequate for their sport, progress to shorter distances at a faster rate.
Sure, I know what you're thinking.  It's almost too simplistic to actually work.  Is it enough volume?  Is it too glycolytic?  Well, I don't have physiological adaptations, heart rate data or anything like that to show you.  The head Men's Basketball coach likes to test the mile the first weekend of the fall semester.  Here are the times from the last 2 years:
Athlete
Time 1 (9/7/13)
Time 2 (9/6/14)
Improvement (sec)
1
5:17
4:52
25
2
5:23
5:03
20
3
5:29
4:45
44
4
5:30
5:11
19
5
5:28
4:47
41
6
5:30
5:07
23
7
5:54
5:12
42
8
5:52
5:27
25
9
5:52
5:30
22
10
5:59
5:42
17
AVG:
27.8
The average improvement of the 10 athletes who were here both years was 27.8 seconds.  I also have subjective feedback from the athletes.  The consensus was that they felt like they were in good shape last year, but this year they feel more prepared for basketball.
Okay, so it worked.  It worked very well.  That's great.  I'm really not that surprised because any piece of advice I've ever taken from Dr. Yessis or Yosef Johnson has surpassed my expectations.  But now what?  I think there are a few final things we need to keep in mind:
1. This is GPP.  Eventually, when your athlete has achieved a solid base, we cut this down a bit and move on to more specific means.  Until then, this will work very well.
2. Our times are great.  In fact, I bet we'd measure up pretty well against an NBA team.  But here's what I was saying to begin with: does that really matter?  Say our conditioning is better than an NBA team.  Does that mean we could beat an NBA team?  Absolutely not.  So beyond this base level, what's all the hype about?  Being poorly conditioned could lose you a game, sure, but being "the best conditioned team" doesn't win championships.  What skills, physical abilities, and decision making abilities do the NBA teams have that we don't?  Let's focus more of our time and effort on those.  Keep conditioning simple.  Find something effective and minimal that doesn't take away from other components of the training process.  It's not as important as we're making it out to be.
About The Author, Matt Thome: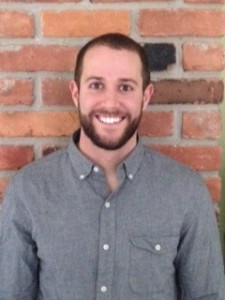 Matt began as the Head Strength and Conditioning Coach at Michigan Tech in August 2012.  He is responsible for all varsity sports but works most directly with Football and Men's and Women's Basketball.  Matt also teaches several classes within the Kinesiology and Integrative Physiology department.  Prior to joining Tech, he worked as Jay DeMayo's assistant at the University of Richmond as well as several private sports performance facilities.
Matt received his Bachelor's degree in Clinical Exercise Science from Grand Valley State in 2008 and his Master's degree in Exercise Physiology from Indiana University in 2011.  He is a Certified Strength and Conditioning Specialist (CSCS) from the National Strength and Conditioning Association (NSCA).
We are hoping to provide the best possible content for strength coaches with each of our shows. If feel this could provide value for anyone else in the strength and conditioning field please feel free to share.
Enjoy the content? Then you should check out The Strength Coach Network!
You can find sensational content just like this in The Strength Coach Network. As a member of The Strength Coach Networks, you can access over 200 hours of the highest-level lecture content just like this one for 48 hours for only $1. Follow the link below to sign up and use the code CVASPS at check out to get a 48 hour trial for only $1. Check out The Strength Coach Network Here! https://strengthcoachnetwork.com/cvasps/
#StrengthCoach, #StrengthAndConditioningCoach, #Podcast, #LearningAtLunch, #TheSeminar, #SportsTraining, #PhysicalPreparation, #TheManual, #SportTraining, #SportPerformance, #HumanPerformance, #StrengthTraining, #SpeedTraining, #Training, #Coach, #Performance, #Sport, #HighPerformance, #VBT, #VelocityBasedTraining, #TriphasicTraining, #Plyometrics