Making his third appearance at The Seminar is University of Iowa's Olympic Strength and Conditioning Coach and Nutrition Coordinator Landon Evans.  Known as one of the most intelligent coaches in the NCAA, Landon's diverse background in computer science background combined his extensive background in nutrition allows him to attack the preparation of his athlete's in a unique manner, and will be a fantastic addition for our attendees at The 2015 Seminar.
JD: What do you deem important in the nutrition program at Iowa (meal numbers, macro nutrients, hydration, what do you prioritize and how did you come up with those priorities)?
LE: Top3 Priorities to serve the student-athlete masses:
1) Fix ignorance.  Education of the basics and why they are criticaltothepermissive functionof nutritionon adaptation.
2) Education on the simple (potential) solutions that work within the student-athlete's world.
3) Educate and enlist our small army of coaches, strength coaches, athletic trainers, and other support staff to coach/sell/remind them of the importance of #1.
Each individual and/or sport have particular sociological/psychological factors coming in that direct us in specific ways,but in general,our basics discuss first and fore most potent health factors that drive performance improvement both in sport and school.  We touch on fitness/fatigue basics and all of the big inputs that modify this relationship and share how nutrition fits into this.
In terms of nutritional related substance, we start with hydration and clear up some myths and provide practical suggestions.  We touch on the calorie subject.  We make it simple and we share what we need to share.  We elaborate on macro nutrients and what the roles each one has and how they can work synergistically. We go over work out nutrition and the applications of it for the irrespective position/sport/goals.  But we primarily focus on "what should I do every day": hydration,protein,fruit/vegetables.  Then we go over scaling carbohydrates based on a number of factors, but make it relevant to the people in the audience.  Supplementation is touched on later with athletes that take care of their fundamental aspects.  This isn't because supplements cannot work unless the rest of their eating regime is solid, but more so focus currency, by which I mean these student-athletes have limited focus to shell out.
Regarding the synthesis of our level one education is simple.  Analyzing the science and counseling student-athletes shares common threads when you average it out.  Drive out deficiencies, fix low-hanging fruit issues, which doesn't have to necessarily be nutrition, and offer pragmatic solutions. Then it is our job to get our hands dirty and coach it and find ways to make the student-athletes accountable for their own welfare.
JD: How do you get athletes to buy into it(i.e.Strategies for compliance)?
LE: Compliance is a tough nut to crack.  The solution for some universities that are fortunate is the ability to feed their student-athletes via training table or other options.  This is a great start, but most cannot do this.  We are fortunate at Iowa to have great fueling stations and good accessibility to dining centers.
Compliance is a matter of breaking the behavior code.  You can read Switch ten times over to find the magic gem, but you still need to put in the work, build relationships, and coach people.  In my experience in working with collegiate athletes that are trying to improve, nutrition is usually the last change in their daily regime.  They will consider supplements, therapy solutions, etc… before a balanced, organized, and consistently adhered to nutrition plan.  There are many reasons for this, but professionals need to stop selling the hype and make nutrition relevant and desired.
I think one of the most effective strategies with student-athletes is to collect performance and anthropometric data and let that be a platform for nutrition discussions.  Show them objective improvements in metrics that we gather on a frequent basis and take those opportunities to share how nutrition may impact these.  Nutrition shouldn't be – nor any other area of performance-discussed in isolation.  I believe people prefer this when teaching principles of nutrition, but I've seen this strategy in my early years fail when student-athletes would ask questions about performance issues even though they were "eating well".  It is perfectly fine in my opinion to zoom into the subjects, but to fully empower the student-athletes with a "PhD level education"of the training process, integrative talks must occur.  This doesn't happen overnight, but you see moments of "ah ha" when you're tirelessly having discussions with them and sharing objective results.
JD: What effect does nutrition have on readiness?  How do you make alterations to nutrition plans based on readiness/readings (if you do)?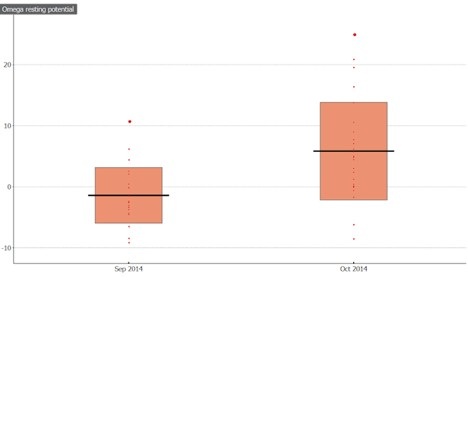 LE: Nutrition feeds into all systems.  Nutrition can be permissive to positive adaptions and the same nutrition can be maladaptive in particular contexts.  It is impossible to talk about nutrition in a vacuum.  We need to zoom out and see as much as possible. So to answer your question regarding alterations based on readiness, the short answer is, it depends.  When you uncover more with better investigative skills, you have less fog to navigate through. The increased clarity may require you to adjust nutrition practices.  This is why nutritionists should study training theory just as much as nutrition theory.  Nutrition theory in my world is a branch of training theory.
JD: Landon, thanks so much for your time.  I'm really excited to have you back in Richmond in July 2015 for The Seminar.  Summer can't come soon enough.
More on Landon Evans:
Landon started in August 2012 with the University of Iowa Olympic strength & conditioning staff.  He also serves as the nutrition coordinator for the teams served by the strength & conditioning department in Olympic Sports. His primary assignment is to provide integrative support to the track & field program. Prior to joining the Iowa staff, Evans has been the Director of Sports Nutrition and Assistant Strength & Conditioning Coach at Illinois State for the past two years.  He served as the Director of Athletic Development at the Performance Training Center in Beaverton, OR from June 2008– August 2009 and as Associate Director of Strength & Conditioning at Illinois State from January 2005 – May 2008. While a student, he worked in strength & conditioning at Iowa State and Central College.
Evans received a bachelor's of Science in Health & Human Performance from Iowa State in 2005, a master's of Science in Kinesiology and Recreation from Illinois State in 2007 and DPD Concentration in Family & Consumer Sciences, with emphasis on food, nutrition and dietetics from Illinois State 2011.
He is a Registered Dietitian (RD), Certified Strength and Conditioning Specialist (CSCS) from the National Strength and Conditioning Association (NSCA), Strength & Conditioning Coach Certified (SCCC) through the Collegiate Strength & Conditioning Coaches Association (CSCCa) as well as a USAW Level 1 Club Coach from USA Weightlifting.
We are hoping to provide the best possible content for strength coaches with each of our shows. If feel this could provide value for anyone else in the strength and conditioning field please feel free to share.
Enjoy the content? Then you should check out The Strength Coach Network!
You can find sensational content just like this in The Strength Coach Network. As a member of The Strength Coach Networks, you can access over 200 hours of the highest-level lecture content just like this one for 48 hours for only $1. Follow the link below to sign up and use the code CVASPS at check out to get a 48 hour trial for only $1. Check out The Strength Coach Network Here! https://strengthcoachnetwork.com/cvasps/
#StrengthCoach, #StrengthAndConditioningCoach, #Podcast, #LearningAtLunch, #TheSeminar, #SportsTraining, #PhysicalPreparation, #TheManual, #SportTraining, #SportPerformance, #HumanPerformance, #StrengthTraining, #SpeedTraining, #Training, #Coach, #Performance, #Sport, #HighPerformance, #VBT, #VelocityBasedTraining, #TriphasicTraining, #Plyometrics