Today we introduce our third speaker for The 2017 Seminar, Håkan Andersson. Håkan and I were connected by 2016 presenter Carl Valle. Carl has referred to him as one of the best minds in coaching and one of his mentors. Learning from people who I learn from has always been a driving force behind expanding the great network of coaches for our attendees, so when Carl told me that, I knew this was a person we had to connect with.  Pair that with three time presenter and The Manual Vol 1 author, Henk Kraaijenhof, referring to him as one of the most creative coaches you'll ever meet and I knew we had a person I had to contact.  Those two endorsements led us to a great discussion on The Podcast, which ultimately showed how fantastic of a presenter Håkan would be. We are super excited to have him on the docket for July and hope you are as well.
JD: If you could, please give our readers a little background information about you, what your niche in the world of athletics is, accomplishments, how you got there, education, any products you have available and/or notable publications.
HA: Currently I serve as the national relay coach and is the personal coach of some the most successful current and past male track and field sprinters including national record holders Peter Karlsson (100m; 9,98w/10,18) and Johan Wissman (400m; 44.56). I also coach and consult on speed and power development outside track & field, and across sports and athletes. Among these are former world record holder and 50m butterfly champion swimmer Anna Karin Kammerling, the Swedish National Football team, Bolton Wanderers Football Club, several Swedish premiere league football, ice hockey and basketball clubs. I also get invited to lecturer about speed and power development around the globe.
I'm a trained level III coach in the Swedish educational system but I must honesty admit that I'm more or less autodidact with a keen interest in sports science.
After 30 years of private studies in combination with plentiful exchange of information by fellow coaches and sport scientist, I do take some pride by the fact that I always tried my best to build our training systems on mixed cornerstones of my own experience and scientific evidence that I believe is either solid or at least in my view seems logic.
JD: Discuss with us the mistakes you see made by strength and conditioning coaches in the United States and around the world, and what you feel should be done differently/how to correct these issues.
HA: My feeling is that sometimes the debate on the need of specificity in the weight room gets out of control and has not much substantial value. My believe is that nothing we do in the weight room is specific to sprinting in terms of angular velocities, type of contractions, neural activation and recruitment of motor units, etc.
It goes without saying that all facets of training must be incorporated into the sprinters strength and conditioning program and both powerlifting and Olympic lifting are without any doubt useful. A well-rounded training program should not be limited to only these areas of emphasis though but rather incorporated as two components that might meet the athlete's sport and personal needs.
Regardless if you decide to use Olympic lifting and powerlifting or not I think it is necessary to ask yourself some questions. For example; what level of strength is benefitting to for an individual athlete especially if it comes with an increase of muscle mass and body weight. Will he be able to transfer an extra 20kg in the power clean into acceleration or maximal velocity? Will an extra 50kg in deep squat be beneficial to for the 100m times or will it just improve the first 10m and slow you down from that point and beyond?
JD: What advice would you give a coach to improve knowledge in the lines of continuing education, meaning could you point our readers in a direction to find the scientific and practical information to improve the methods they use to improve performance?
HA: Scientific information is extremely accessible for everybody today and more or less free, but there are also risks for disinformation. You have to review all information with a very critical mindset and don't take everything that you read in scientific journals as hardcore evidence. I do find some consolation by the fact that hardly any coaches are sitting on scientific information that we can't obtain. There is no longer any "secrets" that we believed the Eastern bloc had access to in the seventies and eighties.
JD: If you could give a brief description of what our attendees can expect from you at The Seminar?
HA: Complete honesty about my experience and philosophy on development of acceleration and maximal velocity.
JD: Any closing thoughts?
HA: I'm very much looking forward to the opportunity to lecture in the US. In some aspects our understanding of sprinting is much greater today than when I started coaching more than 3 decades ago, but I'm a firm believer there are still many areas in sport to explore and understand. To exchange information and ideas with fellow coaches, colleagues and researcher is utterly crucial!
Who is Håkan Andersson?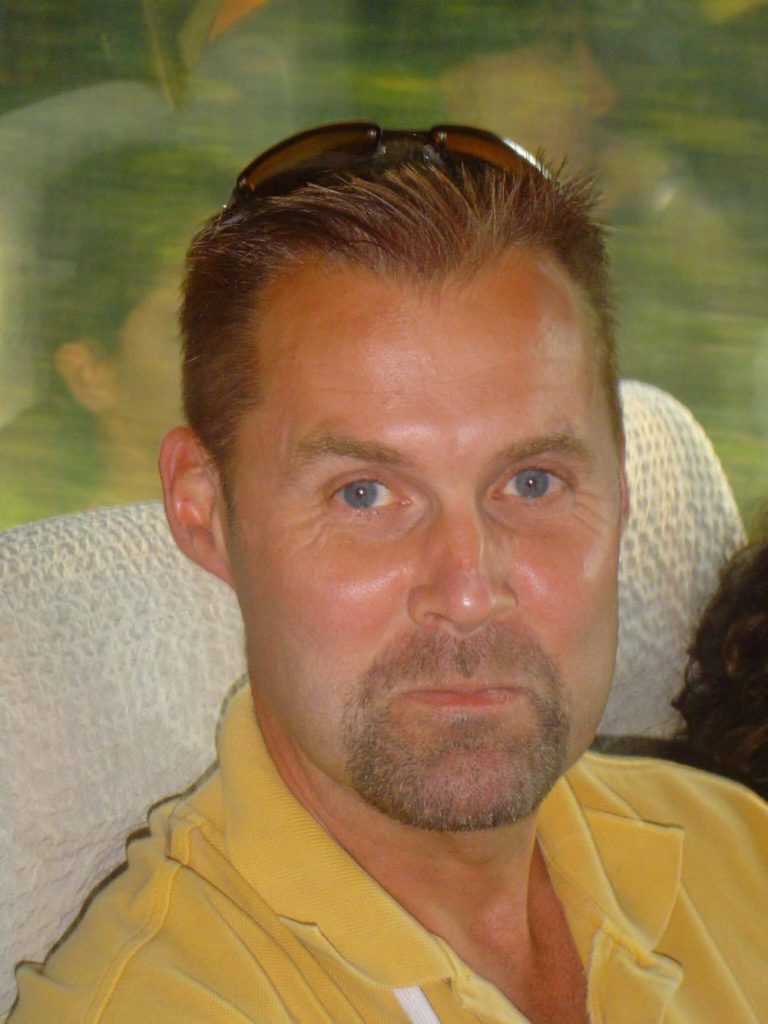 Håkan Andersson has more than 30 years of experience as a coach and consultant.. He is presently serving as national relay coach for Sweden and is/has been personal coach for many successful track and field sprinters including Swedish national record holders Peter Karlsson 100m 9,98w/10,18 and Johan Wissman 200/400m 20.30/44.56.
A part from track and field he has been working with speed and power development in a verity of sports and with many different types of athletes, including former world record holder and multiple swimming world champion in the 50m butterfly; Anna Karin Kammerling and Swedish super heavy weight boxer Otto Wallin.
He has worked as a consultant with professional ice hockey and soccer players, The Swedish National Soccer team, Bolton Wonderers Premier League Soccer Club, GIF Sundsvall Soccer Club, Örebro Soccer Club, The Sundsvall Dragons Basketball Team and many others.
Håkan Andersson is a frequent speaker in Sweden and has been invited to lecture about development of speed and power in Norway, Denmark, Finland, Holland, Italy, Estonia, Canada, England, Scotland and Qatar.
We are hoping to provide the best possible content for strength coaches with each of our shows. If feel this could provide value for anyone else in the strength and conditioning field please feel free to share.
Enjoy the content? Then you should check out The Strength Coach Network!
You can find sensational content just like this in The Strength Coach Network. As a member of The Strength Coach Networks, you can access over 200 hours of the highest-level lecture content just like this one for 48 hours for only $1. Follow the link below to sign up and use the code CVASPS at check out to get a 48 hour trial for only $1. Check out The Strength Coach Network Here! https://strengthcoachnetwork.com/cvasps/
#StrengthCoach, #StrengthAndConditioningCoach, #Podcast, #LearningAtLunch, #TheSeminar, #SportsTraining, #PhysicalPreparation, #TheManual, #SportTraining, #SportPerformance, #HumanPerformance, #StrengthTraining, #SpeedTraining, #Training, #Coach, #Performance, #Sport, #HighPerformance, #VBT, #VelocityBasedTraining, #TriphasicTraining, #Plyometrics