The 2018 Seminar
July 20th and 21st 2018
On July 20th & 21st, 2018, on the beautiful campus of The University of Richmond in Richmond, VA Central Virginia Sport Performance hosted their eighth annual Seminar. For this year's CVASPS we stepped it up another notch, bringing back many of the favorites from past years, and introducing some new presenters as well. The lineup was as follows:
---
Keir Wenham-Flatt: Return to Play – the missing link in the rehab process
Patrick Ward: A Scientific Evaluation of Sports Demands
Rogers Morning Open Lift
Devan McConnell: Digging Deeper with The Data
Dan Pfaff: The Art of Coaching Speed
Jeff Moyer: Perception and Action, seeing fast to move faster
Teena Murray: Operationalizing Excellence: The Performance C.O.D.E.
Chris Korfist: The Slow Guy Speed School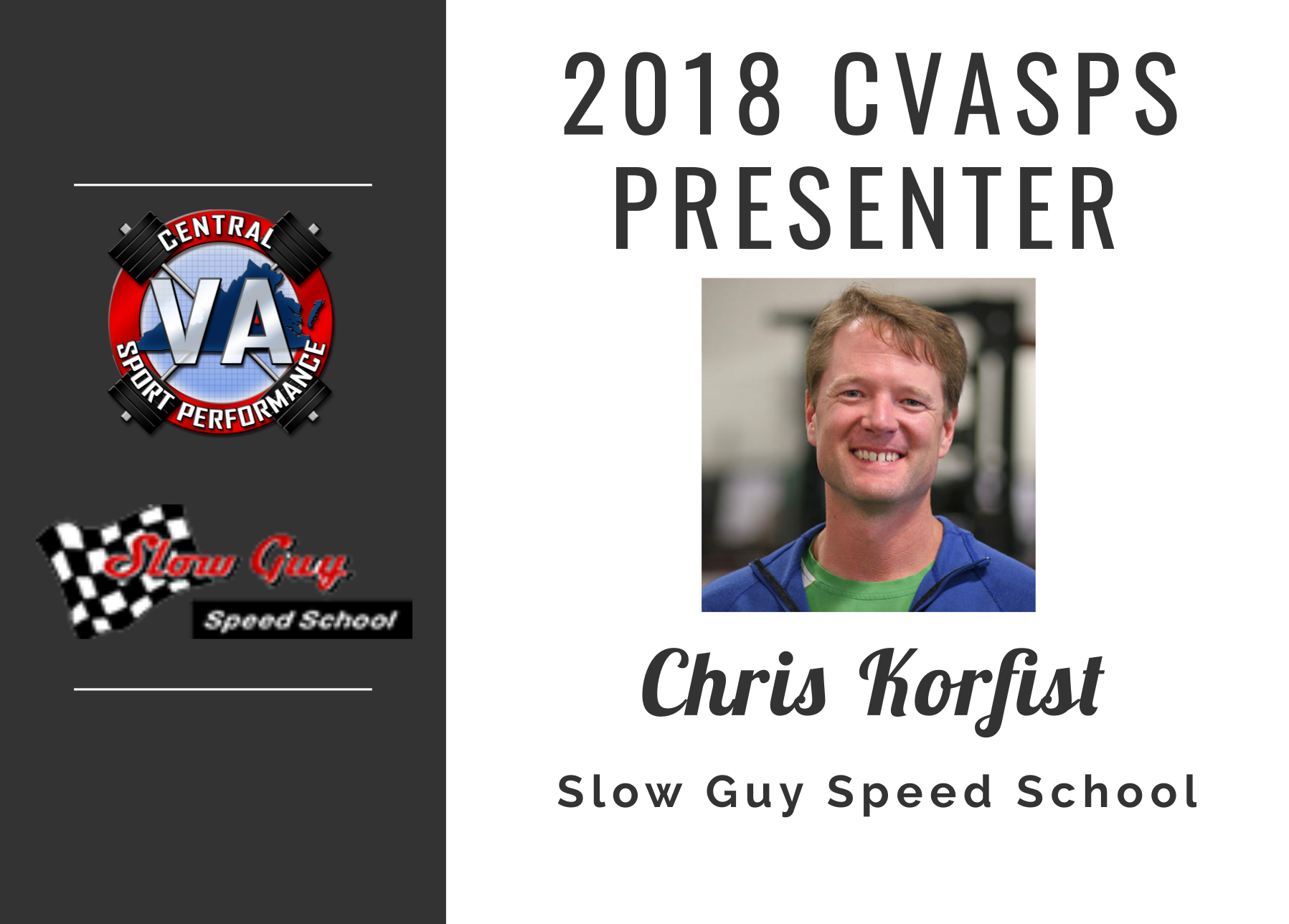 ---
This fantastic lineup consisting of the best of the best from around the world for the best in professional development opportunity for anyone involved in athletic performance. With some of the best scientific and coaching minds in the world this seminar for only $200 is a steal! Order your digital copy of the 2018 CVASPS Seminar TODAY!