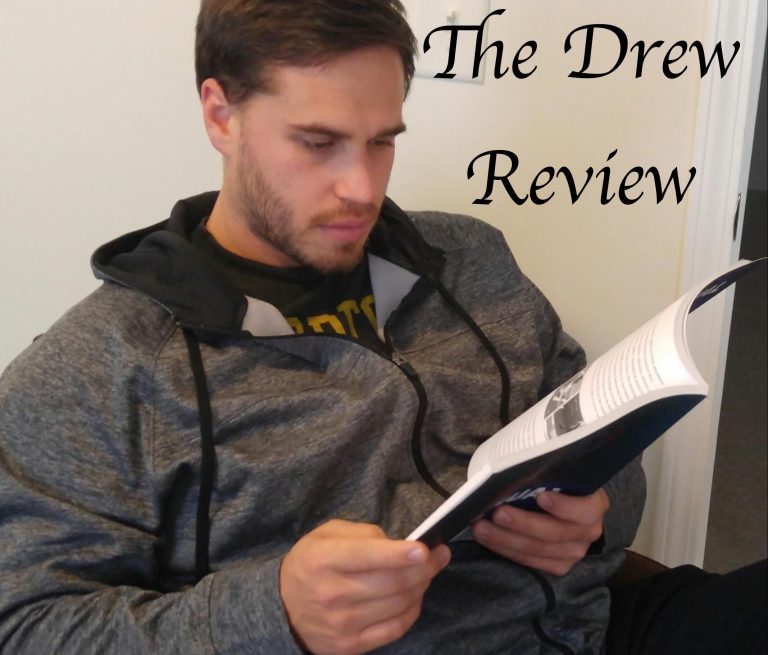 Drew's Review: "The training of endurance athletes is a complex process that is not entirely understood." – S. Magness
The quote I chose above perfectly characterizes this book, because The Science of Running read part text book part memoir for me, which partly made the process of reading it difficult and thoroughly enjoying. Difficult, in that this book smacks you in the face with all things running, I mean I was winded after reading the thing. Enjoying, in that Magness pulls you in with his own training observances and pitfalls, which is a very regal concept. I, for one, am not a runner by any stretch of the imagination and have the genetics to back that up, but I wasn't lost on any of the content used in this book. Strength coaches will find this book helpful, not only in strength training endurance athletes but also starting conversations with running sport coaches to start asking the right questions to find the answers for success.
There are two sections to The Science of Running, the first section is from a scientific point of
view and the second section is from a coaching point of view. Section I has topics ranging from VO2max to neurophysiology, with each topic relating back to how they function as a whole in the exercise physiology of running. Section II is from Magness' own coaching philosophy and those of other running coaches he has had the pleasure of working with and against. With these two sections along with Magness' own "My Rules of Everything" and "My Rules of Training" the book is an amazing resource.
We are hoping to provide the best possible content for strength coaches with each of our shows. If feel this could provide value for anyone else in the strength and conditioning field please feel free to share.
Enjoy the content? Then you should check out The Strength Coach Network!
You can find sensational content just like this in The Strength Coach Network. As a member of The Strength Coach Networks, you can access over 200 hours of the highest-level lecture content just like this one for 48 hours for only $1. Follow the link below to sign up and use the code CVASPS at check out to get a 48 hour trial for only $1. Check out The Strength Coach Network Here! https://strengthcoachnetwork.com/cvasps/
#StrengthCoach, #StrengthAndConditioningCoach, #Podcast, #LearningAtLunch, #TheSeminar, #SportsTraining, #PhysicalPreparation, #TheManual, #SportTraining #SportPerformance, #HumanPerformance, #StrengthTraining, #SpeedTraining, #Training, #Coach, #Performance, #Sport, #HighPerformance, #VBT, #VelocityBasedTraining, #TriphasicTraining, #Plyometrics