"…all motor behavior is a product of the environment, the nature of the task presented to the athlete, and the individual characteristics of the athlete."- Keir Wenham-Flatt
Agility. I bet a lot of things come to mind when you read that word. From a blocky kid falling over him/herself to the unfortunate speed ladder drills you see all over the damn place. Every strength coach thinks they have a great familiarity with agility training, but what this chapter provides is a structure for practical and effective agility training in the team sport setting.
Keir Wenham-Flatt is THE rugby strength coach, so he holds no qualms in stating that most of his training examples are in relation to rugby.  That is the beauty of his system though, that it can be used by any team sport. The greatest strength of this chapter is the emphasis Keir places on creativity and providing an environment with which your athletes take ownership of the training process. Keir breaks down this chapter into 5 "phases". Each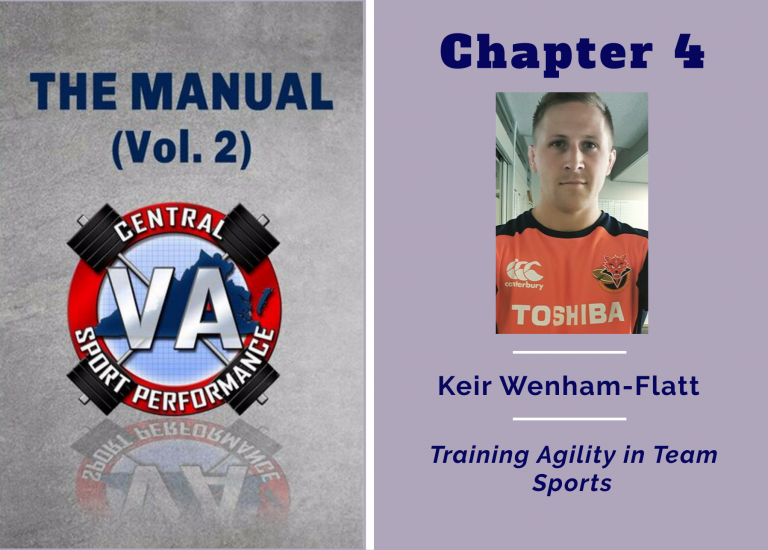 phase builds on each other by introducing different components of agility training (e.g. hard skills, soft skills, and reactive drills) to be used throughout the season and ultimately finishes with the sport being played. I enjoyed reading this chapter because before I had a base knowledge of agility training at best, but now I feel confident in generating ideas and trying some things with those I train.
For more on how Keir implements this training with his athlete's check out The Manual, Vol 2 here: https://cvasps.com/cvasps-manual-vol-2/
We are hoping to provide the best possible content for strength coaches with each of our shows. If feel this could provide value for anyone else in the strength and conditioning field please feel free to share.
Enjoy the content? Then you should check out The Strength Coach Network!
You can find sensational content just like this in The Strength Coach Network. As a member of The Strength Coach Networks, you can access over 200 hours of the highest-level lecture content just like this one for 48 hours for only $1. Follow the link below to sign up and use the code CVASPS at check out to get a 48 hour trial for only $1. Check out The Strength Coach Network Here! https://strengthcoachnetwork.com/cvasps/
#StrengthCoach, #StrengthAndConditioningCoach, #Podcast, #LearningAtLunch, #TheSeminar, #SportsTraining, #PhysicalPreparation, #TheManual, #SportTraining #SportPerformance, #HumanPerformance, #StrengthTraining, #SpeedTraining, #Training, #Coach, #Performance, #Sport, #HighPerformance, #VBT, #VelocityBasedTraining, #TriphasicTraining, #Plyometrics