Introducing Central Virginia Sport Performance: The Community
The coaching world is a continuously grown and ever evolving machine. The necessity of consistently improving your knowledge base is a constant challenge faced by coaches around the world. I know that in the past I have used time on planes to read or watch lectures, but those opportunities are the limited. Tie that in with the fact that so many in this profession truly care about the development of the young men and women we work with, not continuing to improve is not an option for us because we know when we stop improving, the only people getting left behind are the athletes that rely on us on a daily basis.
But it's next to impossible to find the time to get through a book every month when you're coaching from 6 AM to 6 PM. Tie in family and/or "me" time to actually unwind and all of a sudden that hour a day to read has evaporated.
We all talk about getting out and learning from other coaches, and sure, Skype has added some benefits to that, but setting up mutually convenient times can be a huge challenge depending on the time of year, and let's not talk about getting out to events to learn from a group of coaches all at once. It's hard enough finding time to read let alone finding a weekend a month to get to an event to expand your knowledge base. Now tie in the difficulty and time demands of running a staff, and making sure all of those below you are doing the same thing, and you're really running low on available time to develop yourself as a coach.
What if I told you there is a simple answer to all these questions? What if I told you that the answer to you and your staff's consistent and convenient continuing education is already here?
The Hunt For Professional Development Ends Here at The Community!
The Community is here to provide you the most convenient source of top class information you will find today. The Community provides the same top quality information you'd see in the lectures at The Seminar, from the top professionals in the world. Everything you've grown to expect from The Seminar we host every year in July in Richmond, VA will be available at your convenience, giving you the scientific backing along with the what's, why's, how's, and results these top professionals are seeing in training. With the addition of a monthly Coaches Corner where coaches from all different backgrounds are giving you the "Monday Morning" techniques that you can implement with your athlete's today, and you have a simple, and convenient answer to how to continually develop yourself, and your staff.
But Why Choose The Community?
Simply put, we've designed this platform with one thing in mind, Strength and Conditioning Coaches schedules. What The Community will allow you to do is simple, it will allow you to do what we all say we try to do, and that is to learn from some of the best minds in the world while helping to drive the education of our staffs in a positive direction. We will provide the same top quality information you've grown to expect at The Seminar with the convenience for your staff to watch the lectures on your own schedule. The forum provides you direct access to each presenter to discuss the lectures and to talk with coaches around the world about the topics to help you, and your staff, continue to find better means and methods to improve your athlete's performance.
Convenience, top quality information, and a platform to collaborate with some of the best minds in the field are what we are hoping to bring you with this continuing education platform.
At this point, I'm sure you have one question:
So who is in the lineup you have for The Community?
Before you commit to that, let me offer you this first. You can try it out now, for 48 hours, for just $1.00 US. If you find the content we offer to be worth your hard earned money, and limited free time you have, then we would love to be part of helping your staff continue to develop and have you all as part of this every growing conglomeration of professionals, The Community. If you feel like this isn't what you want for your staff, feel free to cancel anytime, no hard feelings. As we have discussed with coaches, like yourself, here are so FAQ's answered, so you can make sure you're making the best decision for you, your staff, and your athletes.
• So, what exactly is this community?
The one thing that we are most proud of is the response that we receive from our attendees at The Seminar each year about how open the atmosphere is, and that is precisely what we want to promote here in The Community. Using monthly lectures, and lectures from past editions of The Seminar, we hope to continue to drive discussion and move the profession forward. The Community is simply a place where we can continue the free and open discussion driven environment that we witness every July in Richmond, only here, we can live it 24/7/365!
• What will we find within The Community?
First and foremost is the ability to continually educate your staff. This is something that all of us talk about, but all to often we get stuck in the middle of a season and don't have time to organize the topics and bring our staff somewhere. We answer that by providing a new lecture each month with the same fanatics quality information you'd expect here in RVA in July, but now it's in your office, living room, wherever, providing you with an easy and inexpensive way to help your staff continue to improve throughout the year. Tying together with that is the forum attached with the community to allow all the members to openly discuss the presentations, both from here and The Seminar, how they've implemented the methods, results they've seen, and find collaboration with their fellow peers in the industry and the presenters themselves. o PUT 4 More People Here
• On top of all that you get some pretty awesome discounts!
The basic package will score you 10% off all items in the store including books AND your seat at The Seminar or Live Streaming View. The Premium will get you 20%!
• Speaking of the Premium package, Premium members will also receive access to the entire CVASPS library of past seminar replays in both Video and Audio form. Miss a talk, or want to review it with your staff, it's just a click away. There will also be a section of the forum dedicated to just discussing the presentations for those members to bounce idea's back and fourth about how to implement the content into the preparation programs for their athletes.
• So who is in the lineup you have for The Community?
The most important part is, as always, the content driving the discussion, here's all 12 that we have lined up for the 1st year! On top of that, there will sure to be some "surprise bonus lectures" thrown in here and there, but the 1st 12 are: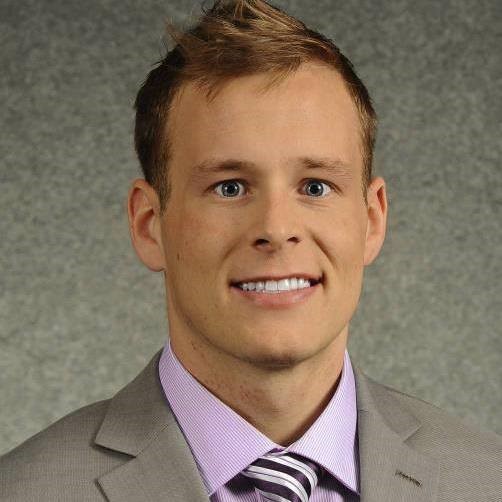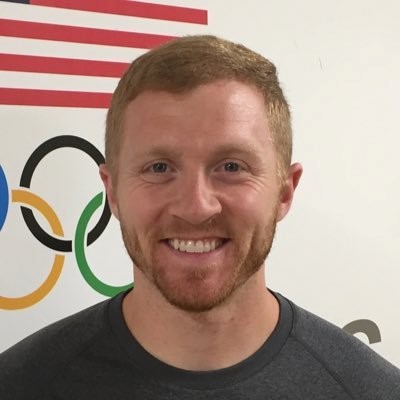 So there you have it! Leading minds in the field, at your fingertips for simply 33 cents a day! Listen, I'm with you, I wouldn't buy a car without a test drive either, so I'll give you 48 hours to figure out if this is the best investment is everything you can make for the athlete's you work with, and the staff you are responsible for educating.
We are really excited about this project, and are certain that once you see the material you'll find this to be one of the best values you will find in the realm of physical preparation. We look forward to seeing you in The Community.
In Strength,
Jay DeMayo
Central Virginia Sport Performance
Monthly access to exclusive lectures from leading industry experts
Members only forum where members can ask questions and have discussions with each other and interact with experts.
Members will receive 10% discount for the CVASPS store.
Monthly access to exclusive lectures from leading industry experts
Members only forum where members can ask questions and have discussions with each other and interact with experts.
Members will receive 20% discount for the CVASPS store.
Access to the entire library of video and audio of the CVASPS Seminar lectures from 2011 to current.