Yes he is back.  The man who blew the doors off of The 2013 Seminar with his presentation "The Effect of Aerobic Capacity on Repeated Sprint Performance" is back for a second go around.  This is just another fantastic addition to a lineup that is sure to blow the roof off again this summer.  It is always a great time when Ben is around and there is always something new going on in his mind that pushes me further in everything that I do.  I couldn't be happier to have him back, and can't wait to see what he has for us in 2015.  So, please, allow me to introduce our fourth presenter, Dr. Ben Peterson…
JD:  When we last saw you, you discussed your dissertation, which covered RSA and training recommendations to improve this.  How have the training recommendations given in your last presentation at The Seminar evolved?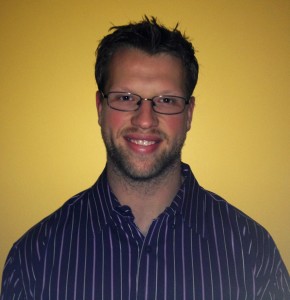 BP: Great question. I think from a conceptual and philosophical point, not much. I still firmly believe that we need a paradigm shift, as a whole, away from the old way of thinking in which we viewed energy system work as individualistic – I want to work PCr today, Glycolytic tomorrow. It doesn't work like that. Understanding energy system flow as a complex, integrated system of pathways that are turned up or down based on the implemented stimulus greatly helps us understand what and how we need to train athletes for the rigors of their sport. The really cool thing about this, to me, is that it gets us away from a right way vs. wrong way of doing things. There is no secret formula; every athlete is different. It's understanding how different stimuli will affect your athletes, then getting creative with how you integrate them to get the best response. It's art! Figure out how best to mix the colors together to make a Mona Lisa!!
That said, I had a lot of things wrong about how to best implement workouts to get a desired adaptation. I was completely wrong about how to train in a weight room to get a great "Push" adaptation, and have drastically overhauled how I would train a "Climb." I have been blown away by the great ideas other coaches and researchers have come up with over the past two years for ways to implement the Push, Climb, Stretch, Pull philosophy. They have gotten far better results than I did when I first started doing it.
JD: As stated above your 2013 Seminar presentation was on RSA; some would say the problem with RSA is that it does not take into account improvements in speed and power. Can you discuss some of your speed and power research findings and how they relate to RSA.
BP: They are right, but remember an RSA test is not meant to test speed or power. Every athlete, to me, is a blend of speed, power, and fatigue resistance (people call this endurance, but I don't like it because it has a negative tone with strength coaches as relating to aerobic based sports). In looking at their RSA score I am simply gauging what their fatigue rate is. From that point I need to also incorporate their speed and power scores. From there I ask two questions:
1)      Can I make any of these three scores better without adversely affecting the others?
2)      If the answer to question 1 is no, then how can I use this athlete during competition to maximize his physiological skill set?
JD: What's next for Dr. Ben Peterson?
BP: I am currently the Sport Performance Director for Catapult. Basically I play with athlete data all day, trying to help teams identify and evaluate contextual analytics by measuring training volumes, (accelerations, decelerations, change of direction speeds, biomechanical and physiological load quantifications) to improve performance outcomes and reduce soft tissue injuries of athletes.
JD: What should our attendees expect from you at The 2015 Seminar?
BP: You will have to show up to find out, but I promise it will be a good show!
A little more about Dr. Ben Peterson: Ben is currently the Sports Performance Manager for Catapult. This role has him working with the players and performance coaches of elite teams worldwide, helping them identify and evaluate contextual analytics by measuring training loads — biomechanical and physiological load quantification's to improve performance outcomes and reduce soft tissue injuries of athletes.
Prior to joining Catapult, Ben completed his PhD in Exercise Physiology at the University of Minnesota. At the university he helped run the Sport Performance Lab, testing hundreds of athletes annually in sports ranging from cross-country skiing to football. During his time at Minnesota, Ben accumulated an extensive list of publications. His main research focus was ice-hockey, creating the Peterson On-Ice Repeated Shift Test, which has become the standard with which many NHL and collegiate teams evaluate their players. As a result of Ben's knowledge base in this area, he is considered by many to be one of the leading ice-hockey researchers in the world.
More recently, Ben co-Authored the book, Triphasic Training: A systematic approach to elite speed and explosive strength performance. You can pick up a copy of the book here:
We are hoping to provide the best possible content for strength coaches with each of our shows. If feel this could provide value for anyone else in the strength and conditioning field please feel free to share.
Enjoy the content? Then you should check out The Strength Coach Network!
You can find sensational content just like this in The Strength Coach Network. As a member of The Strength Coach Networks, you can access over 200 hours of the highest-level lecture content just like this one for 48 hours for only $1. Follow the link below to sign up and use the code CVASPS at check out to get a 48 hour trial for only $1. Check out The Strength Coach Network Here! https://strengthcoachnetwork.com/cvasps/
#StrengthCoach, #StrengthAndConditioningCoach, #Podcast, #LearningAtLunch, #TheSeminar, #SportsTraining, #PhysicalPreparation, #TheManual, #SportTraining, #SportPerformance, #HumanPerformance, #StrengthTraining, #SpeedTraining, #Training, #Coach, #Performance, #Sport, #HighPerformance, #VBT, #VelocityBasedTraining, #TriphasicTraining, #Plyometrics